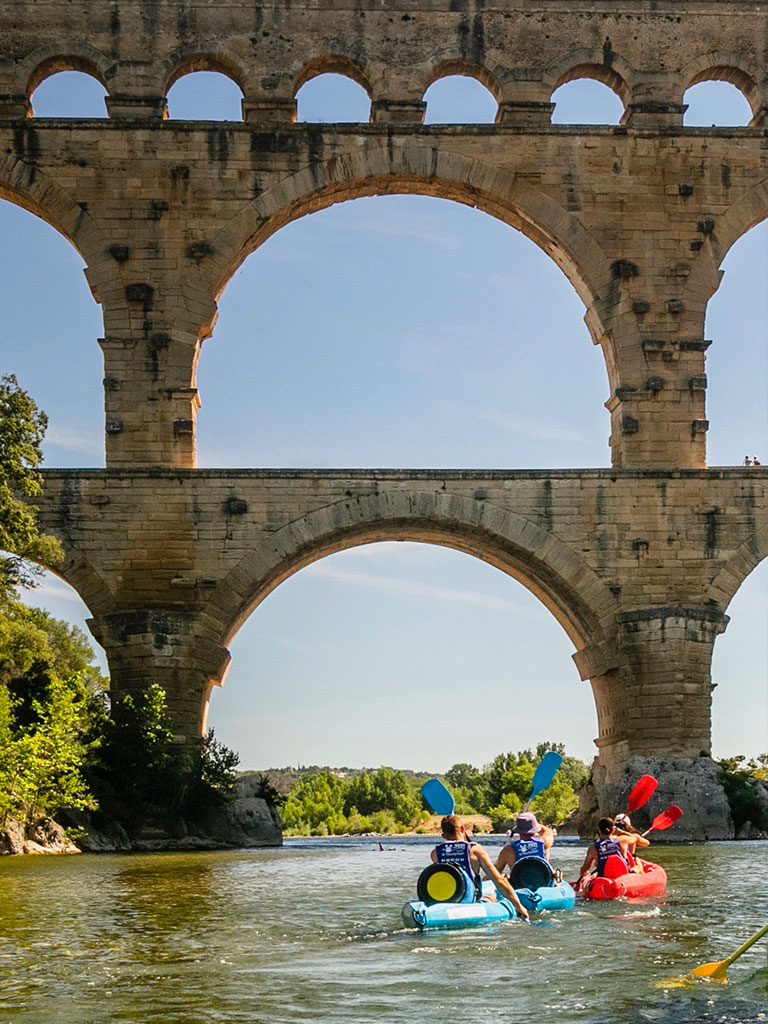 8km canoe descent
with breathtaking views of the Pont du Gard.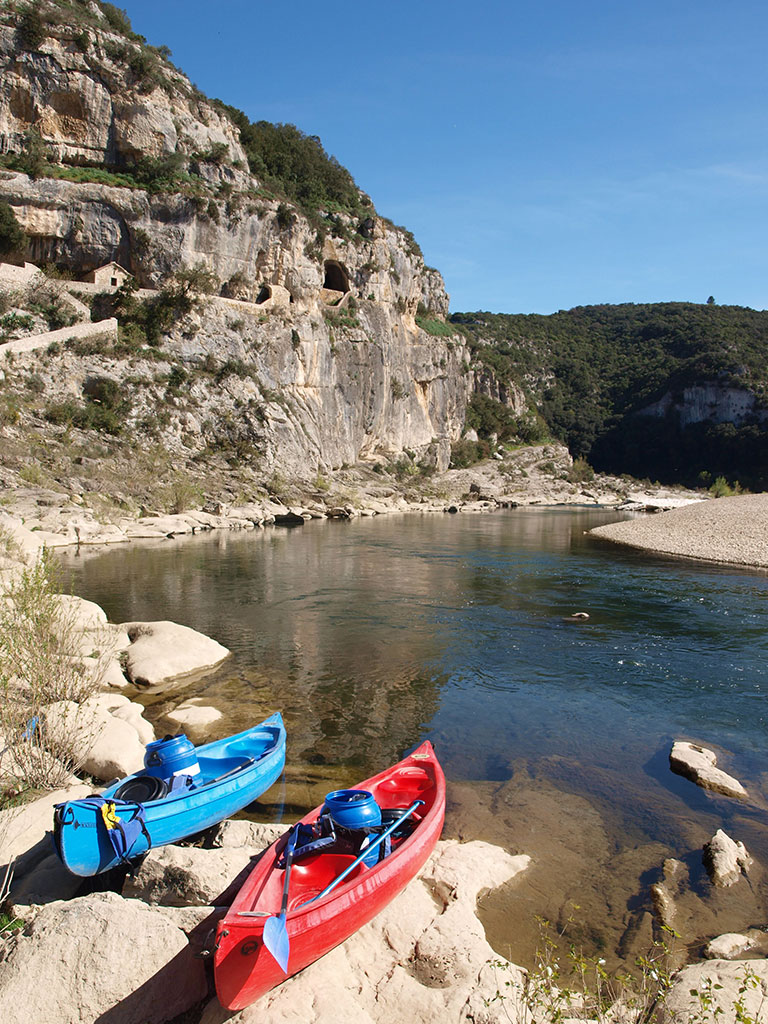 Descents from Pont Saint Nicolas departures:
9:30 a.m., 10:30 a.m., 11:30 a.m. (reservation recommended).


Departures from Collias
All departures are from Collias (Gard - 30). The transport of equipment and people is provided by our buses.

Canoe descents
Renting canoes and kayaks on the Gardon since 1984, we put all our experience at your service so that you have an excellent day.

The Gardon
An easy class I river on a scale of VI, it is ideal for a family outing with friends and allows an introduction to the practice of canoeing and kayaking as well as the discovery of an exceptional natural environment.

Backpack
Bring a soft backpack and a trash bag. Also bring snacks, water and extra clothes appropriate for the season!

Material
The price includes the rental of a canoe or kayak, a paddle, a buoyancy aid (vest), a container per boat (watertight protection of your belongings) and transport(s).

Protected space
The Gardon massif and these gorges are a protected area with a nature reserve and numerous protected species.
Collias Pont du Gard
Easy, the beauty of the landscapes and the Pont du Gard, of course!
Amazing view of the Pont du Gard
8km canoe descent : Collias – Pont du Gard
It takes a minimum of 2 hours to complete this easily accessible and family route (from 6 years old). Continuous departures until 3 p.m. Remember to take a picnic to spend time on the banks fishing, swimming…
It's time to relax under the sun and enjoy the protected nature of the Gardon!
Buy your tickets online, save time and take advantage of our web promotions!